A Model based on Transformational Leadership
The New Leadership covers both the transactional leadership and the transformational leadership. In my research and many other studies, the dimension "contingent reward" in the transactional leadership correlated significantly with transformational leadership and the satisfaction of followers (Wang, 2014). More explanation and the research result can be found in my book "Globalization of Leadership Development".
Based on this result, leadership trainers and coach should focus both on the four dimensions of transformational leadership and the "contingent reward", which means that leaders clarify expectations, exchange promises and resources, arrange mutually satisfactory agreements, and provide commendations for successful follower performance (Wang, 2014).
There is no doubt, that transformational leadership is very useful for dealing with the changes in the business world. Trainers and leaders using transformational leadership have reached big success. However, to sustain the success, leaders have to master the "contingent reward" as well.
The New Leadership Model can be used for the trainings or coachings: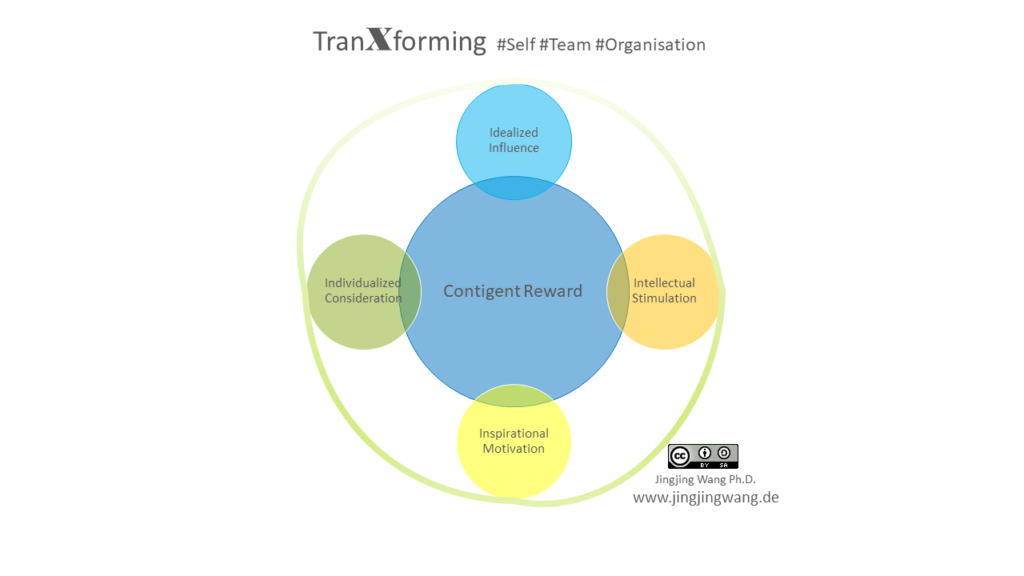 Trainers and coaches speaking German or Chinese can use following graphics in each language: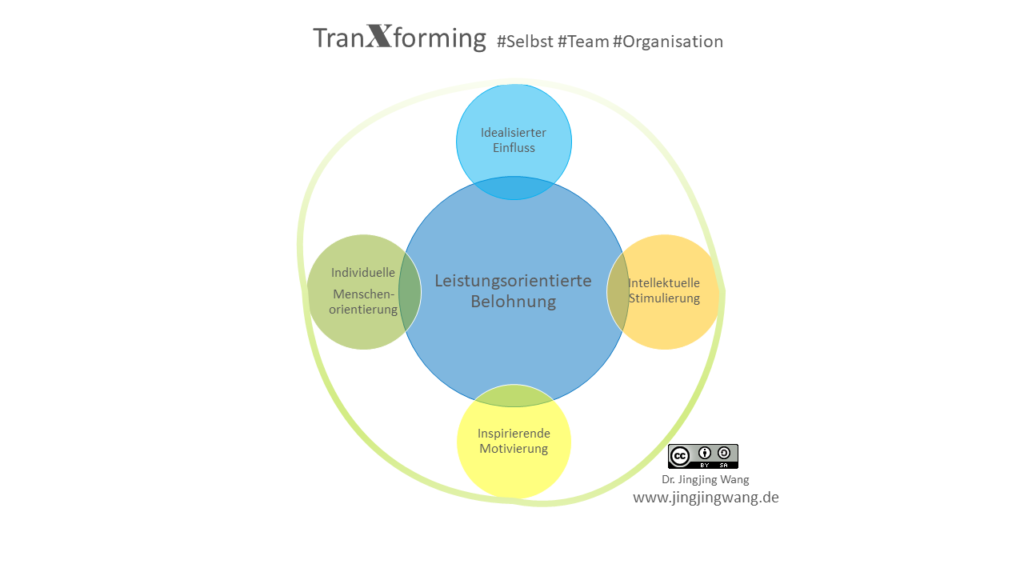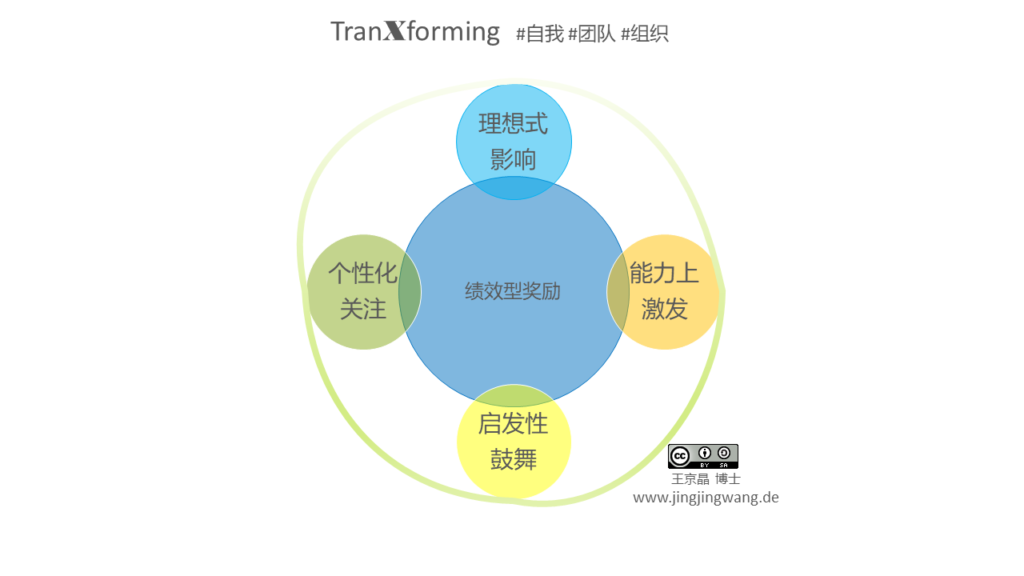 A questionnaire can be provided, please contact hello@jingjingwang.de or leave me a message in the following commenting field.